New Home Visualization Marketing
Combine cutting-edge visualization and software to
revolutionize New Home Sales and Marketing
through converting Visualization Content from Static to Interactive
To do so, we created our "Anewgo" software line of Design Apps and Sales Kiosks to make "a new go" of marketing and selling New Homes.
As we incorporate amazing Virtual and Augmented Reality technology into this software, traditional displays of generic and static content will be replaced by engaging personalized New Home shopping experiences.
Ultimately, Buyers will Find, Design, and Sign New Homes Online across a marketplace of Builders, Communities and Plans while giving Builders unprecedented analytics, lead-generation, and predictive marketing.
Join us as we truly make "a new go" of new home sales and marketing!
General Website Traffic Data

Sales Center Fixed Displays
Interactive Visualization
Today
The "My Home" App allows buyers to select colors, floor plan options, homesites, etc.

Interactive Photoreal Renderings, Animations, 360s, AR, Virtual Tours, etc.

Granular web app traffic data showing popular elevations, color schemes, and floor plan options

Personalized digital brochure with buyer's selections and pricing ready for social media sharing

Sales Center Touchscreen Kiosks
Is it time to move-up from static renderings?
… and progress from Presentation to Personalized and Experiential Marketing?
Static Rendering
PRESENTATION
This offers more artistic styles and is still popular for traditional marketing.
Exterior 360
EXPERIENTIAL
Animation View Around the House

Four Renderings, One from Each Corner

This is not available with interactive color design.
Why buyers will spend
time on your website
Our industry-leading Anewgo "My Home" App is loaded with interactive features !
Visualize In A Whole New Way with
Exterior Animation is the popular choice to show what you are building either as a neighborhood flyover or 360 of a single home. 
Help buyers get better sense of what the inside of your house looks like through Interior Animation or Interior 360.
AR is the product that everyone is talking about. Great for realtors who want to show a house on an available lot.
Get on your keyboard, wear the headset and grab the hand controls, or use your gamepad controller, and start exploring!
Beautiful Renderings For Your Every Need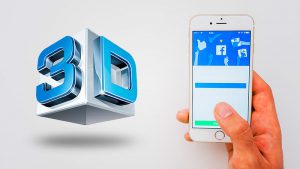 Virtual Tour
Visual content is constantly changing. What used to be a simple 2D image became a video and now can be now interactive.  Below are some quick examples and what it
Read More
Let's create something amazing together