"
M
Y
C
O
M
M
U
N
I
T
Y
"
S
A
L
E
S
K
I
O
S
K
A
P
P
S
Transform
dated
Sales
Centers
into
high-tech
Welcome
Centers!
ADD A NICE TOUCH TO YOUR SALES CENTER!
designed for both large touchscreen group presentations and tablet-driven personal design tours
Toss the outdated generic print brochures and posters, and add a modern interactive flair to boring Sales Centers!
With our Community-specific My Community Apps, salespeople interactively present their Community and Plans to large groups on attractive large touchscreen TVs. Or Shoppers can explore on their own on small touchscreen kiosks. Then, they can tour the neighborhood or a house – custom-designing and saving their favorite designs on tablets all along the way. Registered leads are stored in our online Cloud database. Afterwards, the agent emails the Personalized Brochure to the Buyer!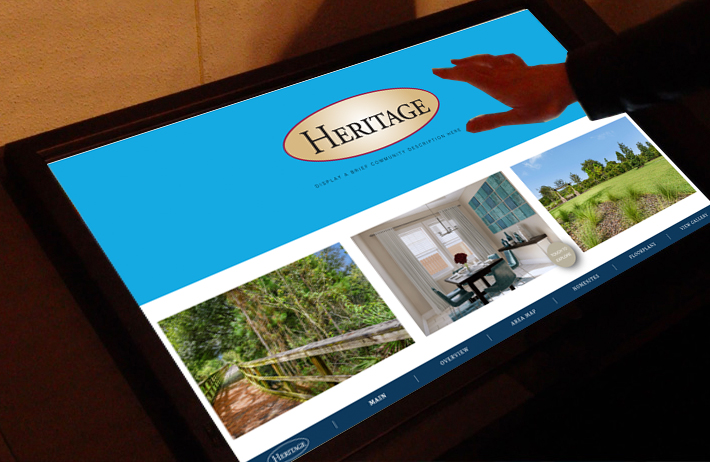 Help yourself or let us help. Kiosks are becoming commonplace. Inviting and informative, kiosks provide an exciting way for shoppers to explore communities and homes while enabling Builders to capture valuable leads!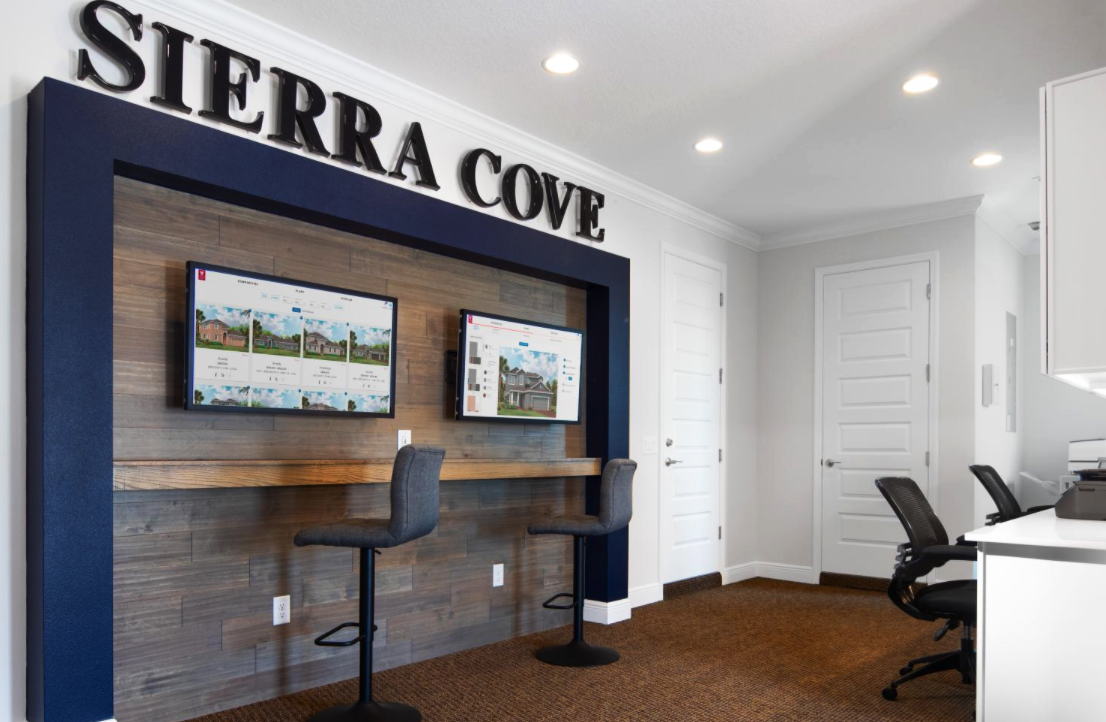 Sales Kiosks are now a critical piece of today's Omni-channel New Home Digital Sales and Marketing Strategy that encompasses Email and Social Media Campaigns, Search Portals, Websites and Point of Sales. They are the on-site bridge between Marketing and Sales.
SOMETHING SPECIAL FOR EVERYONE
My Community "App"vantages
MY COMMUNITY APP SOFTWARE PRICING
Set-up Fee
$
500
per Community
We will provide free online training so Builders can load community-specific content (community photos, points of interests and photo galleries) for FREE via our Content Management Dashboard. Alternatively, if the Builder requests Rendering House to load this type of initial set-up Content, add $300 to the set-up fee. Builder is responsible for ongoing Content maintenance.
This does not include hardware, installation or internet/wifi costs.