New Home Visualization Marketing
Revolutionize New Home Sales and Marketing
by combining our cutting-edge software and visualization technologies
to transform boring Static Renderings into exciting
Our "Anewgo" software line of Design Apps and Sales Kiosks combines the ability to Find, Design and Buy New Homes Online with amazing new Virtual and Augmented Reality technologies: giving new home buyers unprecedented personalized new home shopping experiences.
Join us as we truly make "Anewgo" of New Home Sales and Marketing!
Great Value! One and Done!
3D Photoreal House Renderings for the Price of One (~$300).
Now who else does that? But how do we do it? Via our proprietary Anewgo Software. 
Unlike our competitors who use hundreds of graphic artists, our Anewgo Cloud Rendering Engine, instantly and simultaneously, renders the same house in unlimited color schemes to thousands of shoppers 24/7!  We pass this tremendous savings to you.
Our Apps give your buyers the engaging, interactive and personalized shopping experience that they crave!
Our amazing Virtual Tours bring your unbuilt Communities and Plans into Reality!
Visualize In A Whole New Way with
Showcase your new developments with neighborhood flyover or  single home 360s animations.
Help buyers get better sense of what the inside of your house looks like through Interior Animation or Interior 360.
AR is the product that everyone is talking about. Great for realtors who want to show a house on an available lot.
Get on your keyboard, wear the headset and grab the hand controls, or use your gamepad controller, and start exploring!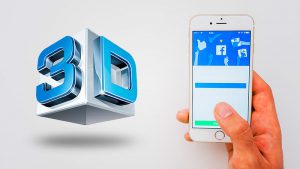 Virtual Tour
Visual content is constantly changing. What used to be a simple 2D image became a video and now can be now interactive.  Below are some quick examples and what it
Read More
Let's create something amazing together
Please complete the form below and we'll respond within 24 hours or call Jeff: 919-414-7535